Looking back to see ahead
2018 was all about naughty financial institutions and scandalous banks. Looking back at this year, money laundering scandals were never far from the headlines.
We had UBS, Rabobank, Commonwealth Bank of Australia, ING, ABLV, Pilatus Bank, Goldman Sachs, Deutsche Bank. And off course there is Danske Bank – which is considered the biggest money laundering scandal to date. It's undisputed that banks are often key enablers of criminal financial transactions.
The last straw
People are done with this unethical behavior and reject the involvement of banks in in money laundering, fraud and other shady transactions. The importance of proper anti-money laundering ("AML") and counter-terrorist financing ("CTF") procedures is now fully backed by the public opinion. Socially irresponsible companies don't escape the public eye anymore. All these past events will shape tomorrow's AML landscape.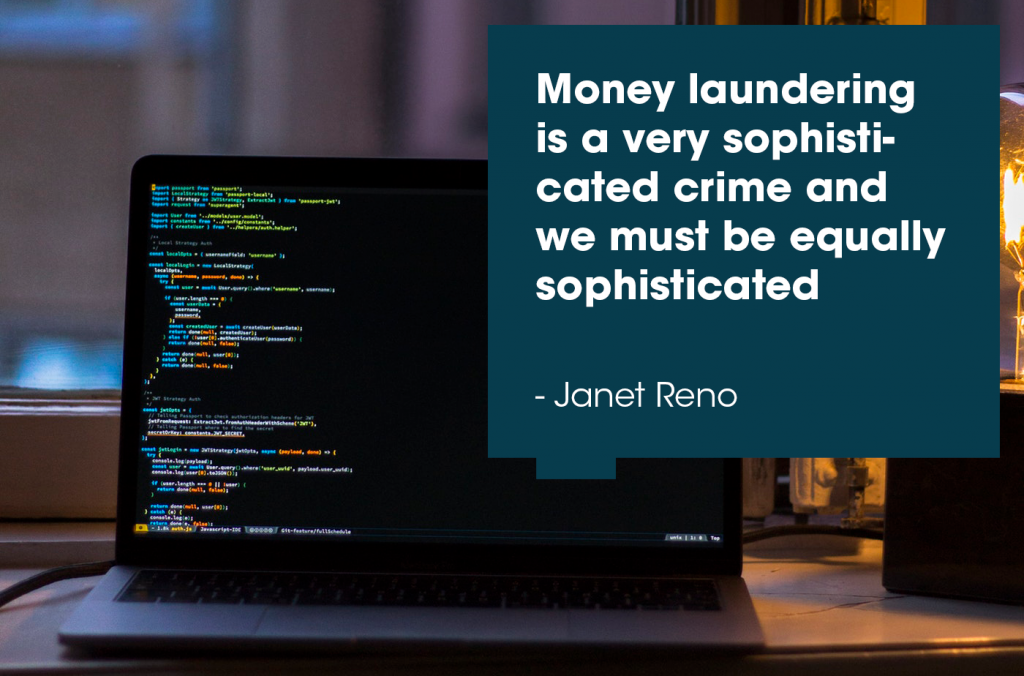 We expect the following trends will continue to rise in 2019:
1. Increased regulatory focus
In the aftermath of last year's bank scandals, more frequently authorities will assess whether AML procedures and controls are adequate. Furthermore authorities will be more assertive when enforcing AML legislation.
Not only in the financial industry the regulatory focus will further increase. Also in non-financial sectors, such as services sectors, shipping, offshore, automobile, and healthcare, you will see more of this.
Regulators have become more focused on how companies are managing outsourcing and third-party risk. Leading companies are considering third-party risk a top strategic risk. It's expected that managing third-party relationships proactively rather than reacting to a specific event, will be prioritized.
2. Sharing is caring
According to the FATF, effective information-sharing is one of the cornerstones of a well-functioning AML and CTF framework. it's expected that more parties (also in the private sector and within company groups) will share information, such as counterparty, transactions and client information.
Not only for the sake of preventing money laundering, but also for efficiency reasons, information sharing will be applied on a large scale.
3. Growing means automation
Although having proper AML/CTF procedures is backed by the public opinion, customers aren't keen on paying for compliance. We often hear that the amount of paperwork involved, should be at the expense of the company itself.
For companies that aspire growth while being compliant, automation is unavoidable. Many companies still have procedures in place in which data is entered manually by employees. Not only is this expensive in both labor and resource allocation, also the monotony of the work makes it a highly error-prone job.
To help combat the costs associated with AML related tasks, automating as much as possible is the best way to go to prevent lost profits and moreover avoid scandals
4. Artificial intelligence is no match for human stupidity
Machine learning (ML) and artificial intelligence (AI) will have a significant impact in the year ahead.
ML and AI were already super trendy in 2018. And due to all the previous developments, this year these technologies will be truly tangible to the end-user. This will result in more sophisticated ways to manage third party risks, screen clients, create transaction profiles, digitalize approval flows and automate CDD procedures.
Are you planning to make waves in 2019? Will these 4 trends featured here shape, shake and stir your company's compliance policy in 2019?
We love to share ideas, and help to turn your challenges into opportunities by making compliance easy. So, what are you waiting for?
Time to make 2019 your best year yet!